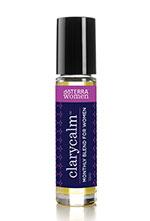 We are adding to our family arsenal of Essential Oils ~ the benefits contained in these little brown bottles is amazing.
Here are some more products we are using ~
Clary Calm is a new one for me to try. What sold me ~ cooling, soothing, balance emotions~
dōTERRA ClaryCalm® is a proprietary blend of CPTG Certified Pure Therapeutic Grade® essential oils that provides a soothing and calming effect during a woman's menstrual cycle. A topical blend of Clary Sage, Lavender, Bergamot, Roman Chamomile, Cedarwood, Ylang Ylang, Geranium, Fennel, Carrot Seed, Palmarosa and Vitex, ClaryCalm provides a cooling, soothing effect to the skin and helps balance emotions.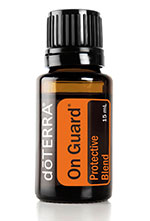 dōTERRA On Guard®, a proprietary essential oil blend, provides a natural and effective alternative for immune support.* As one of dōTERRA's best-selling blends, dōTERRA On Guard protects against environmental and seasonal threats with essential oils known for their positive effects on the immune system.* dōTERRA On Guard can be taken internally on a daily basis to maintain healthy immune function and support healthy cardiovascular function.* It can also be used on surfaces throughout the home as a non-toxic cleaner.*
We have started adding a drop of this blend to our vegie capsule daily for a boost to our immune system. The weather is finally cooling down!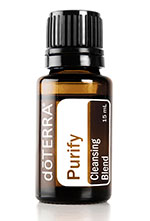 Purify is an exclusive combination of essential oils that purify and eradicate odors in a natural, safe way. This uplifting blend combines citrus and pine essential oils that leave an airy, fresh scent on surfaces and in the air. A favorite among dōTERRA users, Purify can replace foul odors quickly and be an effective cleaner throughout the home. For aromatic or topical use.
This is not an oil I particularly like the scent of ~ but diffusing it in our home, successfully takes care of pet odors associated with having indoor dogs. And it can be used topically on bug bites to take care of the sting and itch.....works great!
*These statements have not been evaluated by the Food and Drug Administration. These products are not intended to diagnose, treat, cure, or prevent any disease.
The link to my online store is
http://mydoterra.com/jacksonsessentialoils
.