I am going to start a new type of Theme blogging ~ and I am making it up as I go along!
Today will be the first ~ Essentially Mondays....on Essential Oils! I am going to start with oils we use, products & books we like and any tips I find helpful.
Essential Oils are natural parts of plants, flowers, and roots. You do have to be careful where you purchase your oils from, because many on the market are mixed or "stretched" with other ingredients, which means they are not pure oil. There are premade blends available of different oils for certain issues or you can blend your own for your particular needs.
Essential Oils have been used since Bible times and 2 were gifts to the Lord when he came to earth as a baby ~ Frankincense & Myrrh. Both have helpful benefits and would have been useful to the young parents of a baby/young child.
Disclaimer ~ none of the information I share should be taken as medical advice (I am not a doctor).
*These statements have not been evaluated by the Food and Drug Administration. This product is not intended to diagnose, treat, cure, or prevent any disease.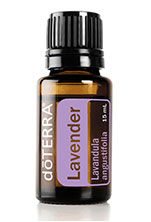 Lavender
Lavandula angustifoliaOur most popular oil, Lavender has been cherished for its unmistakable aroma and its beneficial properties for thousands of years. Lavender is widely used and accepted for its calming and relaxing qualities.* For aromatic, topical, or dietary use.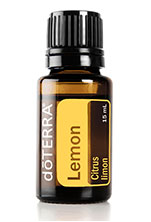 Lemon
Citrus limonAnother favorite, this essential oil powerhouse is cold-pressed from lemon rinds to preserve its delicate nature and potent properties. Lemon is known as a powerful aromatic, topical, and internal cleanser* that can be used to complement many other oils. Diffusing lemon in a room can cleanse the air and uplift mood. It can also be used on surfaces throughout the home as a non-toxic cleaning booster. For aromatic, topical, or dietary use.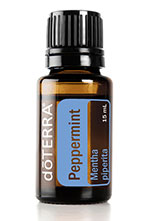 Peppermint
Mentha piperitaPeppermint is popular in countless forms, from toothpaste to chewing gum. As an essential oil, it is useful to ease breathing and as a digestive aid.* For aromatic, topical, or dietary use.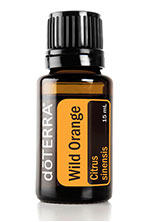 Wild Orange
Citrus sinensisCold-pressed from the orange peel, Wild Orange is excellent for energizing and revitalizing. It is also commonly used as an effective tool for uplifting mood, as well as for its wonderful citrusy aroma. For aromatic, topical, or dietary use.
The oils pictured are ones that I use daily! The lavender on the bottom of my feet for restful sleep, the peppermint added to my hot chocolate nightly, and the lemon & wild orange in my hot spice tea every morning. I also use the lemon to spruce up plain water. When you choose to use an oil for dietary use ~ you need to make sure its a pure oil from a reputable source. Each doTerra bottle will tell you if the oil is recommended for aromatic, topical or dietary, or if it can be used for all 3.

The link to my doTerra storefront site is ~
https://www.mydoterra.com/jacksonsessentialoils/#/

If you have any questions about Essential Oils or how to purchase the oils or how to sign up to sell (you get a discount on your oils this way!), please leave me a message!

Happy Essentially Monday!