Oils, oils, oils!
Here are some more favorites of mine ~~~~~~~~~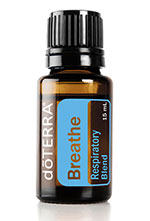 Enhanced with the powerful respiratory benefits of Cardamom, doTERRA Breathe™ is a remarkable blend of essential oils that promotes feelings of clear airways and easy breathing. This proprietary blend helps minimize the effects of seasonal threats and can be applied topically or diffused at nighttime, allowing for a restful sleep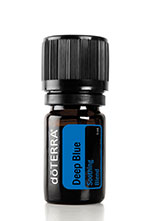 After a long day of work or physical activity, many of us could use some soothing comfort. Deep Blue® is dōTERRA's soothing solution to this challenge. Wintergreen, Camphor, Peppermint, Blue Tansy, Blue Chamomile, Helichrysum and Osmanthus work together to provide a cooling effect and can be a comforting part of a massage. For topical use only.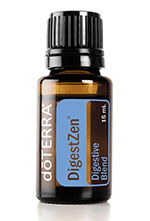 Many essential oils have been recognized for their digestive health benefits. DigestZen® takes advantage of these well-established healthy compounds in a proprietary blend of pure essential oils. Ginger, Peppermint, Tarragon, Fennel, Caraway, Coriander and Anise each have specific attributes which add to the overall efficacy of this potent blend. When used internally, dōTERRA's DigestZen helps reduce bloating, gas, and occasional indigestion.* For aromatic, topical, or dietary use.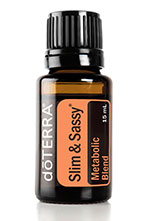 dōTERRA Slim & Sassy® Metabolic Blend is a proprietary formula of CPTG Certified Pure Therapeutic Grade® essential oils designed to help manage appetite between meals.* Slim & Sassy includes a blend of Grapefruit, Lemon, Peppermint, Ginger, and Cinnamon essential oils. Add to water and drink between your healthy meals throughout the day to help manage hunger, calm your stomach,* and lift your mood. For aromatic, topical, and dietary use
Disclaimer ~ *These statements have not been evaluated by the Food and Drug Administration. This product is not intended to diagnose, treat, cure, or prevent any disease
I would love to help you with any oil questions or purchases. I can have any order shipped to me and then mail to you.
And HOW do you get oils for 25% off everyday? Glad you asked! doTERRA has 2 ways to get this discount on oils for you and your family!
1. Become a Wellness Advocate (I Am). The cost is $35 for the first year and $25 for each year after ~ at each renewal you also receive a bottle of Peppermint. Or become a wellness advocate and buy one of the starter kits ~ then the $35 is waived. You do pay the $25 renewal each year. I you choose this, you can also sign up for the loyalty rewards program and earn points on your monthly orders & shipping for free products. You must order monthly or you lose your points. But getting free stuff is awesome! There is no minimum order ~ you just have to order. Once you begin incorporating Oils into your daily life ~ you will find that ordering every month helps you stay stocked up on what you use and you can add in new oils you want to try.
Another aspect of Wellness Advocate is you can sign other folks up and help them on their Oily journey. You do earn some extra benefits as a WA for each person you sign up. This is not required but its an incentive if you do sign folks up.
2. A new program is the Wholesale Customer Account. Cost is $35 for the first year, and renewals are $25 each year after that. This entitles you to buy every Product you want to use for 25% off the retail price. It really would not take long to earn back your initial $35 in product savings. With this program, you simply order with the discount applied ~ you don't earn any extra points.
With the awesome technology available today ~ you don't even have to be local to take advantage of any of these deals. I am doing lots of training classes over the internet with groups in Mississippi and Tennessee. There is lots to learn and loads of information out there.
http://mydoterra.com/jacksonsessentialoils
*phots and decriptions of each oil were taken from the doTERRA website.